Our Mission: To be a bright light to our community by helping people know God who heals and restores
Welcome to our church! Whether you are looking for a church home or considering a place where you can develop friendships, we want to be that place for you! Our desire is to be in community and in our community by loving God completely, ourselves correctly and others compassionately. We want to be a place where you feel loved and accepted. A place where those who are hurting can find comfort and healing through a relationship with Jesus Christ. We invite you to visit a New Life Group, attend Sunday morning worship, or Wednesday evening Bible study. If you have any questions or want to know more, give us a call, send us a text or email, or shoot us an instant message.
Phone: (620) 332-6802
What to expect
Welcome! Whether you visit us on Sunday morning or attend one of our New Life Groups (small groups), we want you to feel at ease. One of the ways we desire to do this is by telling you a little bit about what to expect when you do choose to visit.
NEW LIFE GROUPS
There are several ways which you can get involved in our church. Our biggest focus is through developing friendships, learning about our faith and serving others through our New Life Groups (NLG). These groups consist of no more than twelve to fifteen adults. Attending one of our groups is a great way to get to know others in a casual and non-threatening environment. We meet for approximately an hour and a half once a week. After about a half-hour of catching up on everyone's life, we get into a video-driven Bible study. In our groups you will not be asked to share more about your life than you are comfortable with sharing. If you just want to sit back and listen during our study, that is okay as well. Children are always welcome at our groups. At this time we offer one NLG that meets at 6:30 pm on Sunday at our Pastor's house. Call for the address and more information. 620-332-6802.
SUNDAY MORNING CELEBRATION
10:45
2515 S. 10th Street, Independence, Kansas
One of the most scariest things to do for many is to come to a church for the first time, especially for those who have never gone to church. Know that if you choose to visit, you are our guest and will not be asked to do things like read the Bible. pray, give money, or introduce yourself and your family in the middle of service. We have even done away with the greetings in the middle of the service. We are a small casual church where you can come as you are in whatever you feel comfortable with wearing. If you have any questions or concerns you can call our pastor at the church's number.
ARRIVAL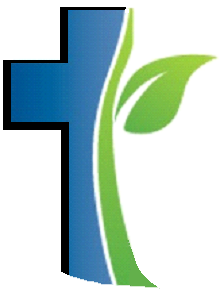 As you pull into our drive you will be able to park on our NEW gravel parking lot. The main entrance is the middle door. This marked with an entrance sign.

As you approach the building you will be greeted by one of our members. This person will make sure you are directed or escorted to the right place.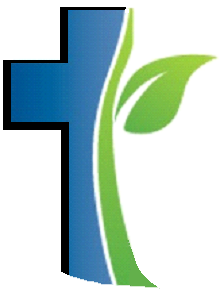 Down the hall from the front door is our children's area. It is currently under repair, but we hope to have it completely remodeled by the middle or end of summer. Our children's and nursery area is complete with a children's bathroom. We are making this a secure and safe place for our children staffed by trained and background checked volunteers.

Our adult Fellowship and discipleship class meets in our multi-purpose room (Clothing Closet area) at 9:30 a.m. prior to our celebration service. It's a great time to get to know others and catch up on what is going on in everyone's lives.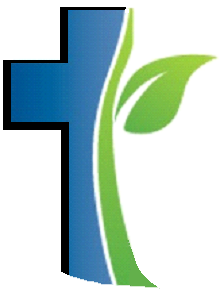 Our worship center is to the right of our main entrance. One of the reasons people don't visit a worship or celebration service is the fear of getting into something they will be uncomfortable with and the feeling that once they enter the doors they are stuck there until the service is over. We don't want you to feel "trapped." Stay as long as you like, leave when you want. We just want the opportunity to serve you. As you get to know us we would love for you to consider serving along side us in making our community and our church a better place to live.